Products
BiLine - Radio controls from Griesser
Description
The BiLine control system provides reliable remote control, combined with contemporary design. With its discreet appearance, it fits into any environment. The hand-held transmitter, Progreso 15M, allows you to easily control up to fifteen receivers or groups.
And, the entire menu can be comfortably programmed on the LED screen using the joystick. A timer that has multiple functions, such as for sunrise and sunset times, vacations periods, time blocks and day and weekly times, is also integrated.
The new BiLine app, Centero, makes things possible: Now you can conveniently and intuitively operate your home technology per Smartphone or Tablet. There are many advantages: The integration into your existing BiLine system is quick and easy, and you can have a connection offline. Are you looking for even more living comfort? No problem! You can even store your personal settings in scenes which can then be called up as needed.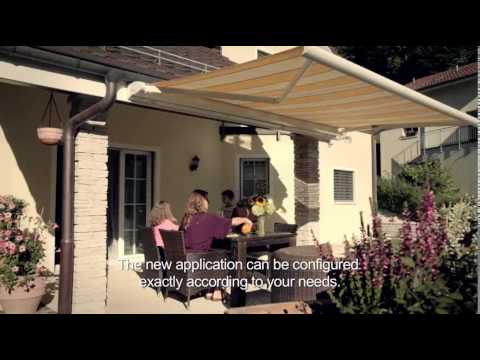 Documents
Solar shading controls

BiLine

Progreso 1 - Operating instructions

Progreso 1M - Operating instructions

Progreso 5M - Operating instructions

Progreso 15M - Operating instructions

Aero - Installation instructions

AstroTec - Operating instructions

UniTec - Operating instructions

MonoTec - Operating Instructions

QuinTec - Operating Instructions

Sensero - Installation instructions

Lumero - Operating instructions

Combio - Operating instructions

Combio LED - Assembly and installation instructions

Combio MVLED - Assembly and installation instructions

Data sheet radio systems

Connection diagramm STAS3-2E Elero Somfy External venetian blinds

Connection diagramm STAS3-2E BiLine EleroComfort External venetian blinds

Connection diagramm STAS3-3E BiLine EleroComfort External venetian blinds

180218_WAGO_Rolpac_Connection_diagramm_04.18_EN_ES.pdf

Connection diagramm STAS--2E Baier sliding shutter